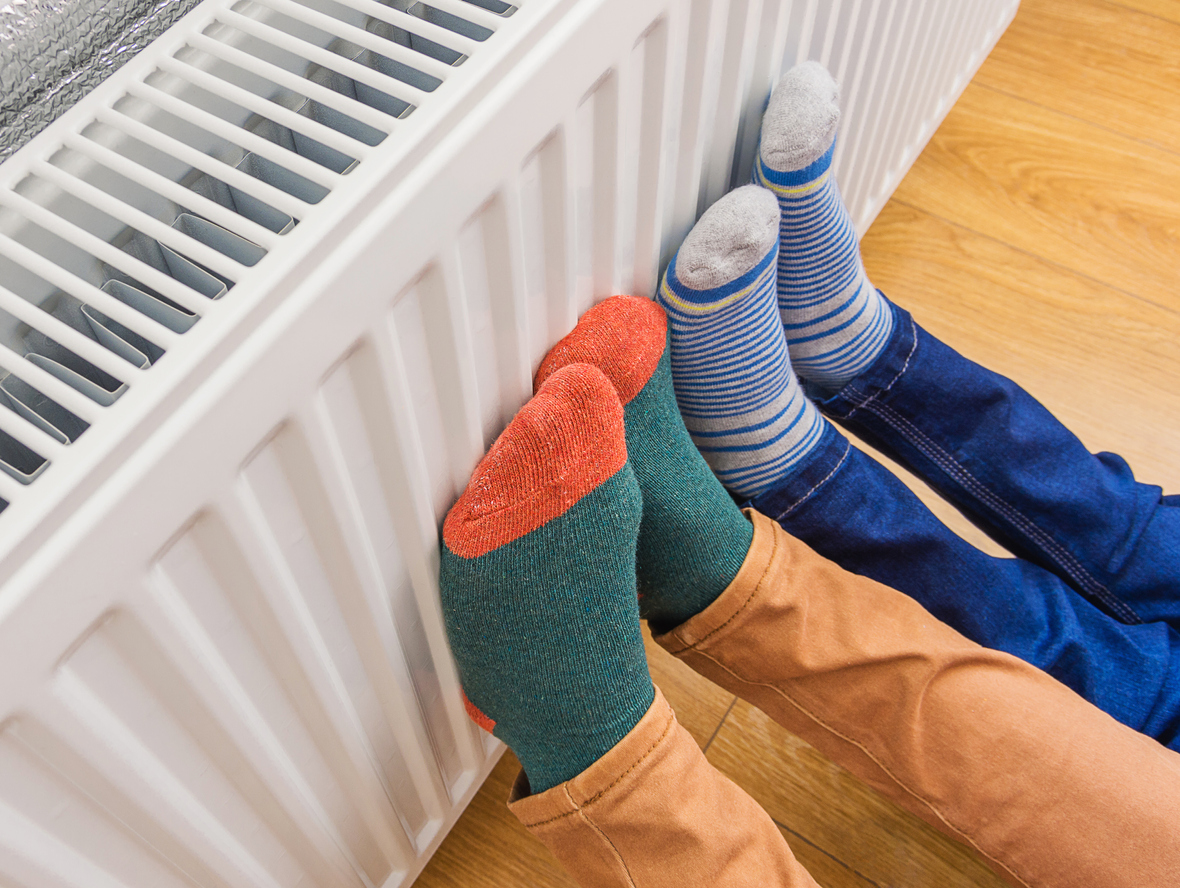 What's the difference between a heating engineer and a plumber?
Boiler on the blink? Radiators making weird gurgling noises? Who are you gonna call?
When something needs fixing or replacing in your house or workplace, it's not always easy to decide which tradesperson is best for the job. After all, there's usually some overlap, with many professionals able to turn their hand to multiple tasks.
But heating engineering and plumbing are very different professions and, to get the right result for the job you need doing, it's important to hire the right talent for the task.
When to call a heating engineer
If you need assistance with anything to do with your heating system, you should always call in a heating engineer. They can help with repairs, replacements, annual services and even emergencies with all of the following:
Radiators
Central heating systems through vents
Thermostats
Hot water cylinders
Associated piping
Anything else to do with your heating system
To make sure you are getting the best heating engineer for the job, always ensure they are Gas Safe registered, essential if they need to work on a gas appliance. They will need an OFTEC certification if you need them to look at oil boilers.
When to call in a plumber
As a general rule of thumb, any appliance that is water based is the domain of the plumber. That includes taps, toilets, dishwashers and sinks. You may well find plumbers who have the same Gas Safe registration as heating engineers but this doesn't mean they're qualified to work on gas boilers. They may only be legally cleared to work on other gas appliances, such as a stovetop. So it's worth checking.
Tasks your plumber should most definitely be qualified to perform will include:
Clearing blockages in pipes that carry water (for example, to and from your washing machine or dishwasher)
Investigating and fixing water leaks, including dripping taps
Installing water based appliances such as dishwashers
Fixing, repairing and installing bathroom suites
Troubleshooting issues with toilets – overflows and non-flushes
Maintenance, repair and installation of drainage, irrigation and sewage systems
As you can see, there is a clear difference between the areas of special expertise that plumbers and heating engineers possess. Should you find professionals advertising their ability to do both, you should assess the nature of the problem you have and decide whether an all-rounder has the specific skills and qualifications to carry out the task to your satisfaction, or whether you need to choose a specialist.
What you don't need is an under-qualified plumber badly installing your expensive new boiler which can be incredibly dangerous given that faulty gas appliances can lead to the leakage of deadly carbon monoxide.
This is why it's vital that, as well as reading customer reviews on tradespeople's websites, you check their qualifications. For anything heating or boiler related, that Gas Safe registration is critical. It's required by law for anyone working with gas based appliances. A quick search of the company name on the Gas Safe register website will reveal whether a tradesperson you're interested in has the necessary certification. If not, it's worth taking the time to find one who does.
How to find a Gas Safe registered heating engineer
Repairing or replacing a boiler is a task that requires skill and expertise. And it should only be carried out by Gas Safe registered engineers. Most of these will proudly display their certification on their website and/or on their advertising literature. You should still carry out a check on the Gas Safe website to confirm this.
If there's no mention of being Gas Safe in any communications you receive from a tradesperson, ask yourself do they have something to hide? Don't rule out heating engineers who don't advertise their Gas Safe registration without first asking them and/or checking the official Gas Safe register website.
What to do before letting a heating engineer or plumber start work
Taking a few precautions before letting a visitor into your house or workplace to start work on something as vital as your boiler or heating system can pay dividends. So, be sure to ask to see their ID card. When they show you this, examine it closely and ask yourself:
Does the name of the business on the card match the name of the business you contacted?
Does the photo on the card match the appearance of the engineer in front of you?
Is the card genuine or has it been tampered with?
Is the expiry date on the card sometime in the future or has it passed?
Does the card have a security hologram?
If you suspect a tradesperson is carrying out work on gas appliances that they aren't qualified to do, you are within your rights to report them to the Gas Safe register.
But hopefully, by looking around, you can compile a shortlist of professionals able and qualified to carry out the heating or plumbing work you need.
We can make the whole decision process much easier — Just signup to one of our home emergency cover plans, which start from as little as £9 per month.